Magazines & Instant Downloads
352 Issues - Flash Drive Special
Imagine having your own portable TEXAS HISTORY library in your pocket or dangling from your key-chain!
352 complete issues of J. Marvin Hunter's Frontier Times Magazine in searchable, accessible 8g flash drive.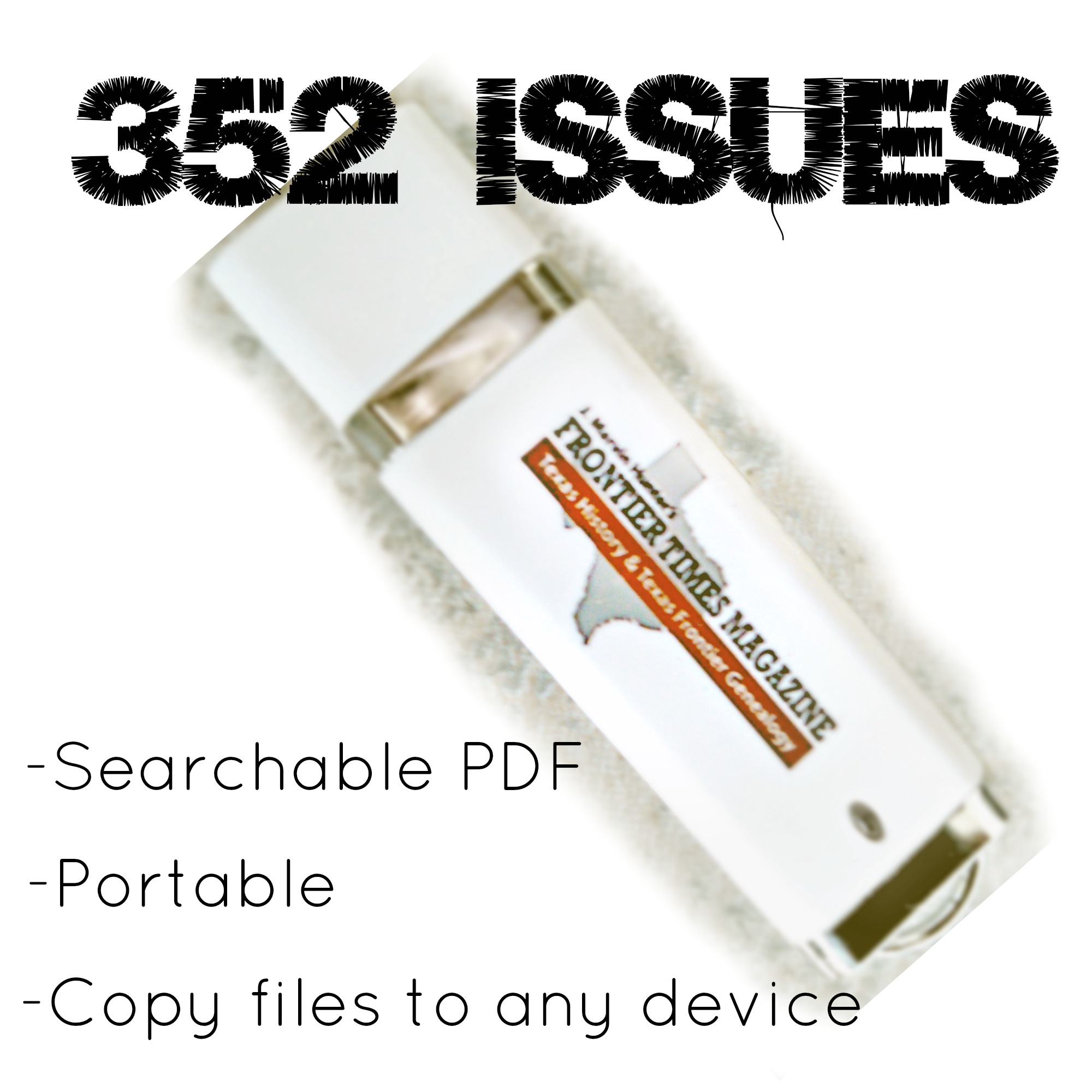 For a limited time, we will throw in 6 hard copy Frontier Times magazines - FREE!
PLUS - We will give you the link to download 352 issues so you can start reading IMMEDIATELY
Shipping ALWAYS free!
---
‹ Back